The Global Clinical Engineering Journal has added a new feature that highlighted the most read of all the published articles in the Journal.
When readers visit the site www.GlobalCE.org, a new column on the right-hand side of the homepage lists the most read articles.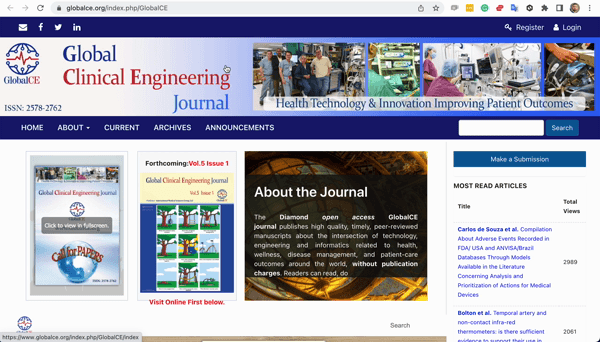 It is of interest to note that close to 3,000 views are recorded so far for the most read manuscript; a major achievement for our dedicated Journal!
In addition, the cover page of the forthcoming issue 1 of volume 5 is available to view and your comments. Does such a cover bring a smile to your face?
Let us know and consider publishing your work with us.
Yadin David | Global Clinical Engineering Journal Editorial Board